Websites for Mobile Phones
Websites for iPhones, Websites for Android phones, Websites for Smartphones
The use of Smartphones continues to increase and not just for phone calls and text messages. Smartphone users are now browsing the Internet in just the same way as PC and laptop users. Have you considered though how your website looks and works on a Smartphone?

Foxxweb Design can ensure that you have a version of your website that takes into consideration all the design features required for a Smartphone compatible version. We can also ensure that this version of your website is search engine optimised and therefore appears high in the rankings when searches take place on a mobile phone.


QR Codes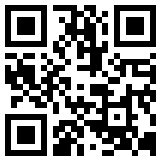 A QR Code (Quick Response Code) is a mobile phone readable barcode, sometimes referred to as a 2D barcode. They are scanned by smartphones (with a QR Code scanning app on them) and represent an URL or web address. So you can use them on you marketing material to send someone to one of your website pages.

Here's the 'catch' though, because they can only be scanned by a smartphone the person doing the scanning will be expecting to be sent to a web page designed for a smartphone. So if you're going to make use of a QR Code on your business card, flyers etc. ensure that they send someone to a smartphone optimised webpage.

Here is a useful website for generating QR Codes http://www.qrstuff.com/
Problems with websites on mobiles

Internet Speed
Internet speeds are much slower on mobile devices. Modern websites are designed for desktop computers with fast broadband connections, which can quickly and easily download large website pages and relatively large images.

This means that on a mobile the images take a long time to download in comparison to a PC. This in turn means the users experience of the website isn't going to be that great if they have to wait for the screens to complete downloading.
Restrictive Technologies
Not all technologies that are available on a PC are available on Smartphones. The most obvious one is Adobe Flash™, which is not available on any of the Apple devices; the iPhone, iPad and iPod Touch.
Mobile screen sizes
Mobile phone screen sizes are relatively small so browsing websites that are designed for large monitors on Smartphones involves a lot of zooming in and out, panning, shuffling around etc. Therefore the design of your website for mobiles needs to take this into consideration and make best use of the small screen that is available.

If your website is not designed to take on board the above considerations it's highly likely that someone attempting to use your website on a Smartphone won't be on it for very long.